Apartment Communities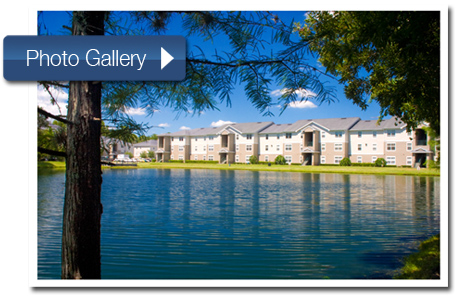 Our communities are not what you might expect when it comes to affordable housing options. We offer high-quality construction apartment homes that feature fantastic amenities surrounded by lush landscaping. Discover picnic and barbecue areas, occasional swings and park benches for relaxing waterside while watching an egret fly-by or a family of turtles play on the water's edge and great places for walking pets. Kids will love our big colorful commercial-grade playgrounds with slides, swings, and climbing equipment. They will be able to spend hours playing with friends at the large community pools or spend time in an after school program offered at many of our apartment communities throughout the state of Florida.
The Wilson Company Apartment Communities offer many attractive features including, but not limited to
Beautiful Clubhouses
Large Swimming Pools
Fitness Center
Business Center
Kids Activity Center
Playgrounds
Volleyball Courts
Basketball Courts
Tennis Courts
Pet Walk Areas
Car Care Centers
Picnic Areas
1, 2, 3 Bedroom Units
24-Hour Maintenance
Nature Preserved with Ponds, Lakes, and Woodland areas
Laundry Facilities
Poolside Wi-Fi
Home Buyer Program
Online Services
and more...
*Note: This list is an overview of all communities. Some amenities are per community. Check your community of interest for a specific list of community features.
Find Your New Home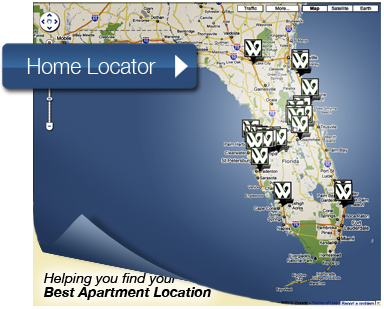 With 30 communities to choose from you will be able to find the location that best suits your needs whether it be proximity to work, play, or family. Our interactive map will help you find the best apartment location for you. You can zoom in, pan around, view nearby streets, satellite view the area, search for nearby restaurants, shopping, schools, etc or simply input your starting address and receive directions to the community of choice.